Welcome to Williams Chicken Careers.
Join the Williams Chicken family!
When you join Williams Chicken, you are joining a family! We take pride in providing fresh, marinated chicken, and southern-inspired favorites. We offer extensive training and a fun and collaborative work culture. Our customers come back because we believe that if you would treat customers how you want to be treated you have a very good chance of them coming back.  That's at the core of who we are. We appreciate your interest in joining our brand.
Benefits/expectations of working for Williams Chicken:
Family-friendly atmosphere

Positive interaction with other team members

Expected to exhibit excellent people skills and provide courteous, accurate service to customers

Paid leave and medical benefits.

Expected to multitask and cross train for other areas of store operations

Participate in customer service and leadership training for a better work ethic as well as personal growth

Chance of advancement into management as well as franchise opportunity.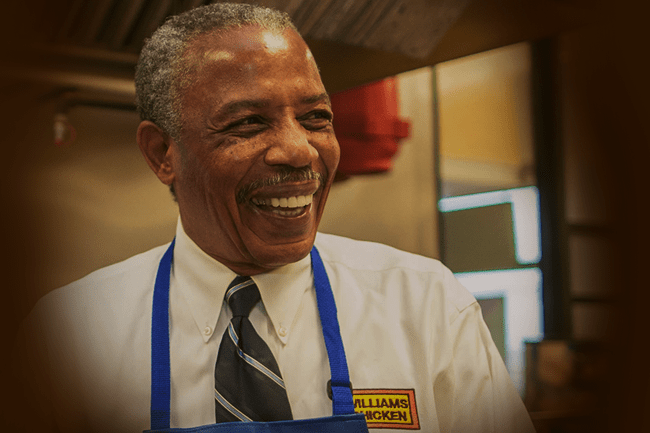 "We don't subscribe to quicker is better.
We take our time, let it go through the process, the end result is a better product."

Equal Opportunity Employer
William's Chicken is an equal employment opportunity employer and makes hiring and employment decisions without regard to race, color, religion sex, national origin, age, disability, genetic information or any other factor prohibited by applicable law.